News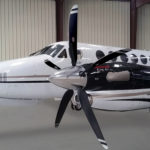 Raisbeck Engineering Receives STC Approval for Composite Five-Blade Swept Propeller.
September 14, 2017 – Seattle, Wash. – Raisbeck Engineering, a leading
provider of performance enhancement… Continue reading →
Swept Blade propellers Now Available for the King Air 350.
Aluminum propellers scheduled delivery in January 2016
Composite propellers scheduled delivery in March 2016
King Air 350 operators get choice of 5-bladed Composite and 4-bladed Aluminum Swept Blade Propellers… Continue reading →
Beechcraft 1900D propellers Available for sale Or Exchange
Just in two HC-E4A-3J/E10950PCB Overhauled Propellers for the Beech 1900D.
Propellers are Fresh Overhaul with FAA8130-3/EASA145 Dual release certificates.
These… Continue reading →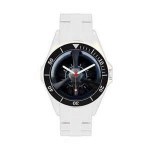 New SCIMITAR design Propeller STC kit From Hartzell 
Its time to Upgrade, Get you order in now.
Propeller STC kit includes a Factory new Scimitar Propeller, Polished Spinner Assembly, and STC paperwork.
Available for Cessna 210 thru… Continue reading →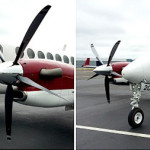 New composite Swept-Blade 5-way Propellers for the Beechcraft King Air 350 series.
Raisbeck Engineering's latest development in swept-blade propeller technology, the new Composite Swept-Blade 5-way Propeller for the Beechcraft King Air 350 series, has begun FAA certification flight testing… Continue reading →
Now Available !  3-Blade propellers for the Piper Seneca 2  PA34-200T
New Hartzell Top prop STC puts three blade propellers on the Piper Seneca 2. The STC cost is Cheaper… Continue reading →
Need to replace your  propeller hub on your Mooney due to AD2006-18-15.
         Upgrade to the new Scimitar 2-blade Hartzell top prop.
For almost the cost of Overhaul and hub replacement, you can upgrade to the new Scimitar propeller with… Continue reading →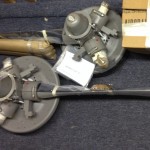 Model#: HC-B3TN-3B/T10173NK-8
Serial#:BUA20858 and BUA24581
Condition:
Overhauled Condition
FAA8130-3
0 time since overhaul
Total time 2524.4 hours
Electric De-ice Hot boots 2-lead.
2 blades removed for ease of shipping
Available for exchange
Mounting hardware and O-ring included.
Search