Mooney Propeller New Scimitar Design
Need to replace your  propeller hub on your Mooney due to AD2006-18-15.
Upgrade to the new Scimitar 2-blade Hartzell top prop.
For almost the cost of Overhaul and hub replacement, you can upgrade to the new Scimitar propeller with AD free hub.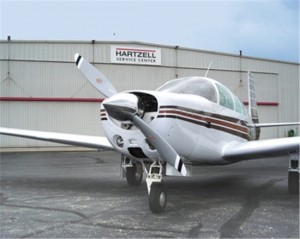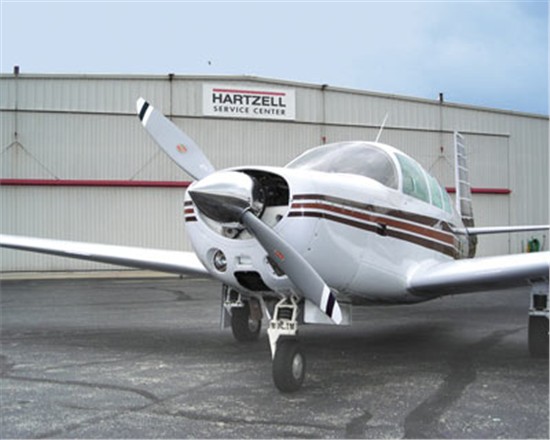 The STC kit sells for about $8,000.00 + shipping. and  $6250.00 with trade-in of good blades. By the time the old propeller is overhauled, and the old style hub is replaced, one can expect to spend between $4,000.00 to $5,500.00. This is a perfect time to trade up and Install a Brand new Scimitar propeller and new spinner.
There are several benefits to Owning this new propeller. Most importantly is the elimination of AD2006-18-15. No more repetitive  and costly eddy current inspections. One other comfort is reduced cabin noise due to the scimitar blade design. The Aircraft climb rate will be roughly the same and better in some circumstances. Other benefits are Improved cruise performance efficiency, and longer TBO. The new scimitar propeller HC-C2YR-1BFP/F7497 has a TBO of   2400 hour / 6 year , vs. 2000 hour / 5 year TBO of the old style propeller. Finally the obvious ramp appearance of the current more attractive design.
Applicable aircraft are Mooney M20J, M20A-G
Applicable Engines: O-360-A1D, -A2D & IO-360-A1A, -A3B6(D), -A1B6D
Base Kit Includes:
| | | |
| --- | --- | --- |
| QTY | DESCRIPTION | ITEM # |
| 1 | STC Document Set | SA02414CH-D |
| 1 | Composite Spinner Assembly | 103585(F1) |
| 1 | 2-Bladed Propeller | HC-C2YR-1BFP/F7497 |
For more information call 772-464-0088 or click here

Search