Aircraft Propeller Shipping and Custom Crating
        Propeller PartsMarket, Inc. has many years experience in Local, Domestic, and International Shipping of Aircraft propellers both large and small. Our Location in South Florida gives us a distinct advantage in Global shipping and logistics. We have built up large discounts with several air and Ground freight companies, and pass the savings on to you.
Our custom propeller crates are specifically designed to transport our Propellers to you door or Airport free of damage. We have honed our crating and packaging  skills over the years to ensure safe arrival of your propeller. Our crates are strong and  hassle free,  Your propeller(s) can be easily removed and your core return prop(s) repacked for return freight.  We have shipped all over the globe, and continue to evolve our technique to better serve our customers. Damage is rare, but if damage does occur. We need to be notified immediately, so we can  file any freight claims and  Expedite a replacement or arrange local repair.
We also have experienced drivers for local deliveries,  We consider local to mean most of the State of Florida and sometimes beyond.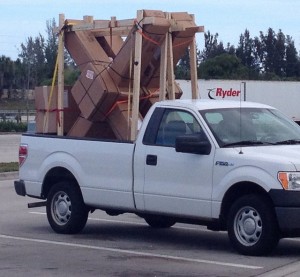 Same day shipping on most propellers ordered before noon.
large shipping discounts air freight and ground LTL
UPS and Fed-Ex small package daily pick ups for parts.
Local deliveries
custom boxes, crates and packaging.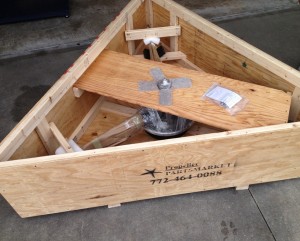 Search